THE RIGHT VALVE FOR YOUR APPLICATION – ONSHORE AND OFFSHORE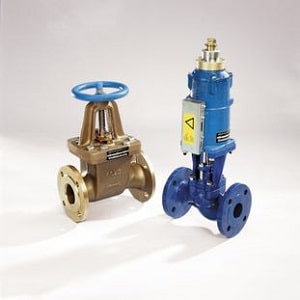 The MESON Company from Sweden is a leading supplier of valves, actuators and fittings is now partnering with Moscord to provide a more efficient ship supply process. With over 5,000 square meters of stock and over 15,000 products, they have the right valve for you. They have distribution centers in Laholm, Rotterdam, and Singapore which ensure rapid, worldwide delivery.
The shipping industry is the main market of the MESON Group. With the approval of all major classification societies, Meson certifies their products in-house. The internal certification process saves time, because an external audit is no longer necessary. Thus, they can guarantee quality, and lessen delivery times. Meson produces valves in DIN, JIS and ANSI standards but they can also accommodate tailor made valves to your specification or mounting of an actuator.
Meson Inhouse Certifications:
Det Norske Veritas and Germanischer Lloyd (DNV-GL)
LLOYD'S REGISTER (LR)
RINA
Russian Maritime Register of Shipping (RMRS)
Meson also delivers competent service and best quality
for tankers, container ships, and small specialized vessels
for new vessels, renovations or repairs
for every delivery system and flow media
for the correct dimensioning and the most efficient product for every system
for a compatible product combination for every application
The partnership with Moscord's new maritime Marketplace combines the industry knowledge, global capability and international valves supply of Meson. Moscord's online/offline onboard catalogue solution and global distribution network will ensure prompt delivery of the products to ports around the world.
The Meson and Moscord cooperation will allow the shipping operators to order valves, actuators and fittings supplies via comprehensive, pre-priced catalogues on-board and online, drastically simplifying the procurement process. This agreement will also benefit maritime clients by enabling them to buy directly from Meson and have the products delivered all over the world under a single contract.
In cooperation with world-renowned port logistics partners, including GAC, Steder Group and others, Moscord delivers globally last mile logistics services, carefully handling every step of the process. Each of the port-hub partners will be authorized and approved by Meson, ensuring a timely and efficient delivery of your valves supplies.
About Meson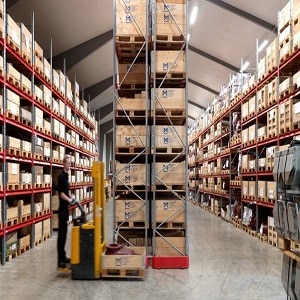 "This is your ship. You want the most reasonable solution. You want the best value for your money. You want products to be available. Now and in future. In whatever port you dock. Here is your perfect partner when it comes to quick and reliable delivery. Not only are we one of the world's largest stock keepers for valves, fittings and actuators. We always think ahead and provide you with the solution that serves your purpose best – no matter if you ask for a standard rubber lined butterfly valve or a complete remote-control system including visualization and tank level gauging for VLCC or a navy vessel. By the way: It goes without saying that the same applies when your property is built on solid ground!" – Meson to Ship owners
About Moscord
Moscord represents a major evolutionary step in the maritime supply industry. Moscord combines a range of different technological and commercial innovations in a new and unique fashion to revolutionize the ship supply industry. With Moscord suppliers and purchasers alike get a leaner, optimized process that will bring major cost reductions to procurement functions and open vast new markets for suppliers.
With Moscord, ship owners are guaranteed that the products they order are the ones they get, and that they are of the specified quality on offer. A truly global, Maritime Marketplace – bringing all the world's merchants together, easily accessible anywhere, anytime, with goods delivered directly to vessels across the globe at the touch of a button.
All the products you need: What they should be, where they should be, and when they should be.
Ports Served:
Rotterdam
Singapore
Product Categories:
DIN VALVES
Stop Valves
Diaphragm Valves
Storm Flap Valves & Check Valves
Gate Valves & Knife Gate Valves
Fire Hose Valves
Butterfly Valves
Mud Boxes and Strainers
Ball Valves & Plug Valves
Safety Valves & Control Valves
Quick Closing and Self Closing Valves
Steam Traps & Pressure Reducing Valves
Globe Valves, Type WT-Meson
JIS VALVES
Stop Valves
Storm Flap Valves & Check Valves
Gate Valves
Butterfly Valves
ANSI VALVES
Stop Valves
Check Valves
Gate Valves
Strainers
Ball Valves